Connect feedback to contacts with our Free CRM
Free forever:
Unlimited contacts
Advanced segmentation
Collect consent
Free CRM for Research and Marketing
Collect feedback from the people who matter most to your business or research. Track responses, analyze data all the way down to the contact level, and store unlimited contacts in the app.
Everything you need to know your customer
Use our free customer management software to store all your contacts in one place.
FreeOnlineSurveys CRM includes management tools that enable you to group contacts based on shared information, email metrics, and customer feedback.
Every contact profile is accessible via the CRM, where you'll find logs for engagement data (open and click rates), campaigns received, and surveys responded to.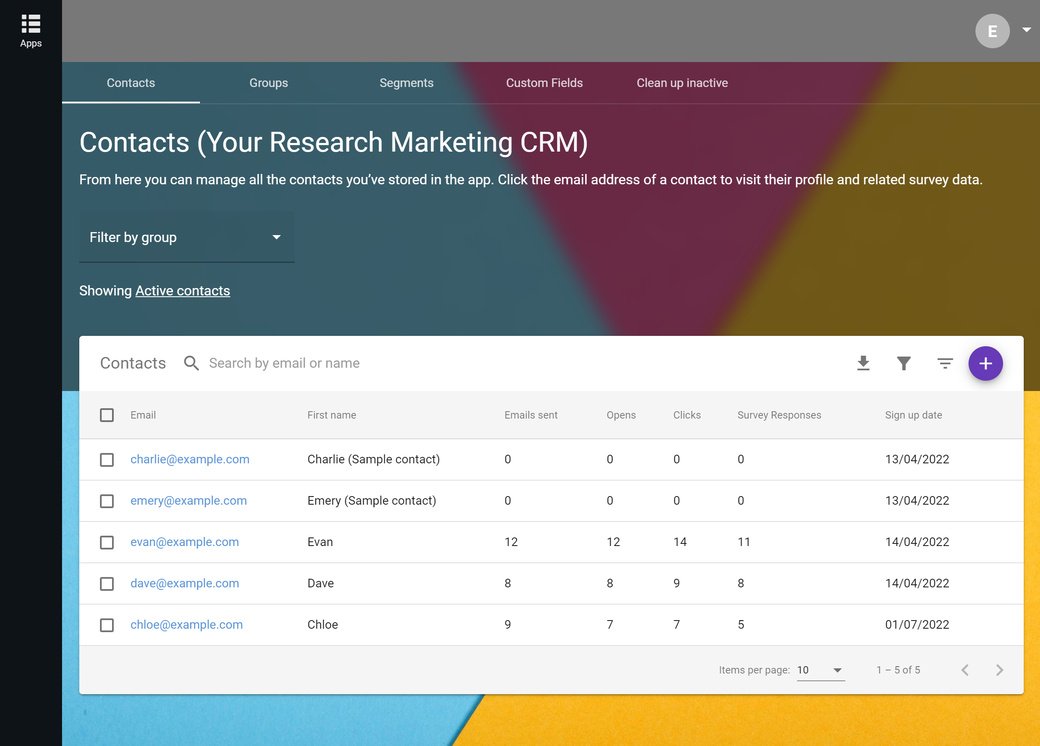 Free CRM Features For All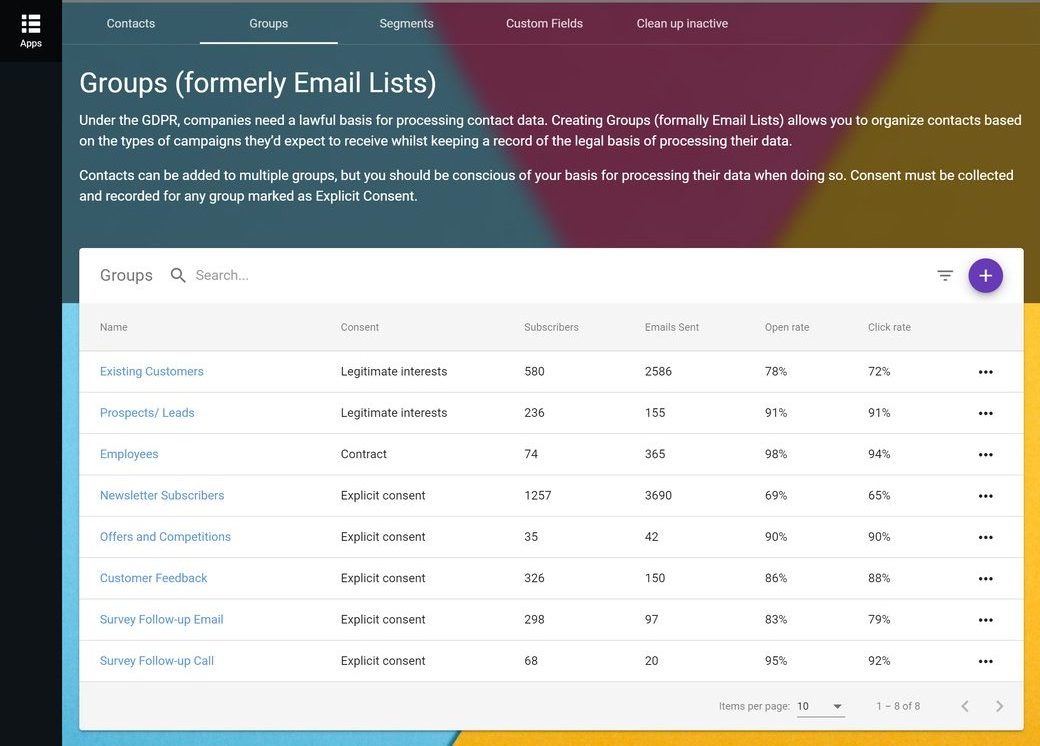 Data processing and Compliance
CRM software with compliance built in
The General Data Protection Regulation (GDPR) requires companies to record a lawful reason for processing contact data.
FreeOnlineSurveys contact grouping helps you track and store the lawful basis for processing via Contract, Legal Obligation, Vital Interests, Public Task, Legitimate Interests, and Explicit Consent.
When collecting contact information via surveys, quizzes, or forms, you can assign groups to add contacts to and even collect Explicit Consent with a question.
State-of-the-art email builder for personalized invitations
Craft beautiful email invitations for your surveys, quizzes, and forms with our drag-and-drop email builder.
Personalize emails for your research and marketing contacts using merge tags and custom fields.
Track responses for CRM contacts, access historical data and feedback, and send reminders for those yet to respond.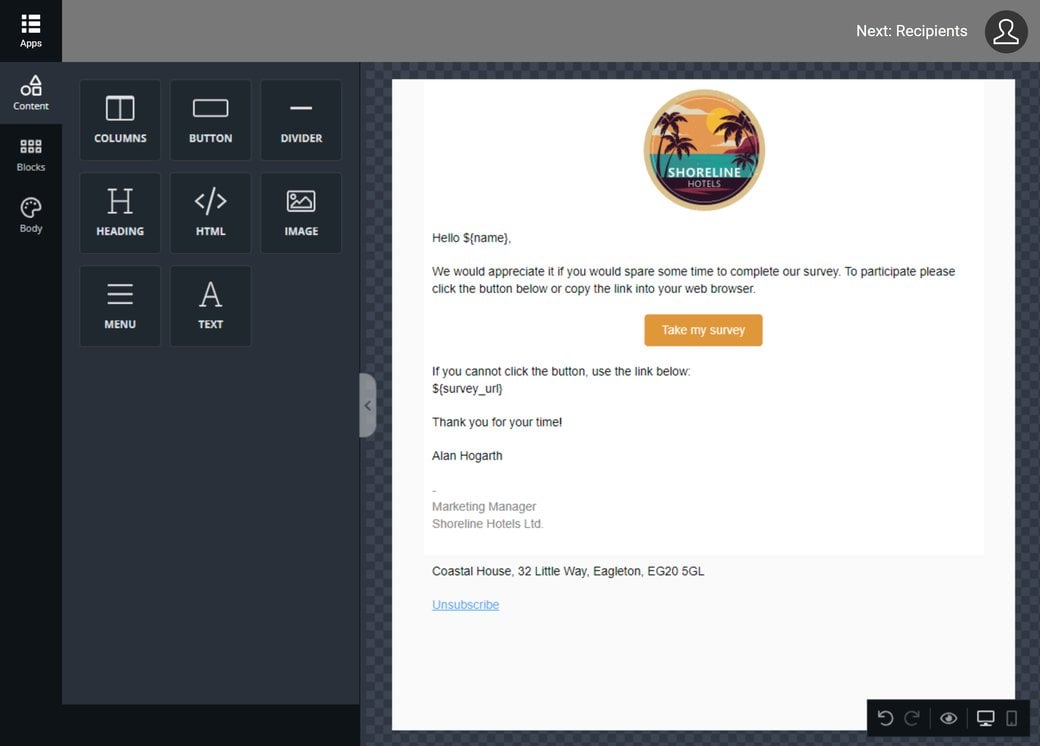 Features For Building Emails
Integrated tools at no cost to you
Our Free CRM system is integrated with the free editions of the best FOS products.
Email addresses of your CRM contacts will be recognized when they respond to a survey or quiz, making tracking feedback and scores a breeze.
Form fields can be linked to contact groups, enabling you to collect CRM contacts with a few clicks.
Trusted by over 3 million customers and businesses worldwide
Get started with the free CRM system for research and marketing contacts.