The free online form builder. GDPR compliant
Free forever:
1000 responses
Unlimited forms
Advanced logic

Helena Videtic - Dow Jones
Conference Assistant
Your service helped us to substantially optimize the development and evaluation of our delegate questionnaire The possibility to individualize the questionnaire with our Dow Jones logo and to link it to our website is very useful.

Shelly Rowett - Virgin Media
Service Experience Analyst
We have used FreeOnlineSurveys.com for 3 years to collate feedback from our customers on the email service we provide. The website is easy to navigate and as an end user I found it very efficient when pulling results weekly and monthly.

Gail Arlegui - Air Canada
Succession Manager
Not only is this tool very easy to use, but it has served many purposes at work — surveys, polls, online registration, online forms, and online exams. It has definitely been a great communication and tracking tool.
Over 3 million users worldwide since 2002
Our free form builder includes:
Advanced question logic, piping, cross-tab, A/B testing, filter & segment, exit pages, NPS®, zip/postcode lookup, API access, anonymity, qualification, 1000 responses
Whitelabelling and team features are available on paid plans
Building a form should be as easy as filling one out. Our drag and drop form builder gives you access to over 30 form fields and questions types, which can be customized to suit your data collection goals.
If that isn't fast enough, our KwikBuild A.I. will predict a question format to use as you type.
Branding and customization
First impression count, which means your form design has to be appealing. Customize colors, fonts and imagery using the Theme Editor and add a logo to align your form with brand requirements.
Create personalized exit pages to fully engage respondents and add branding to your reports for stakeholder review.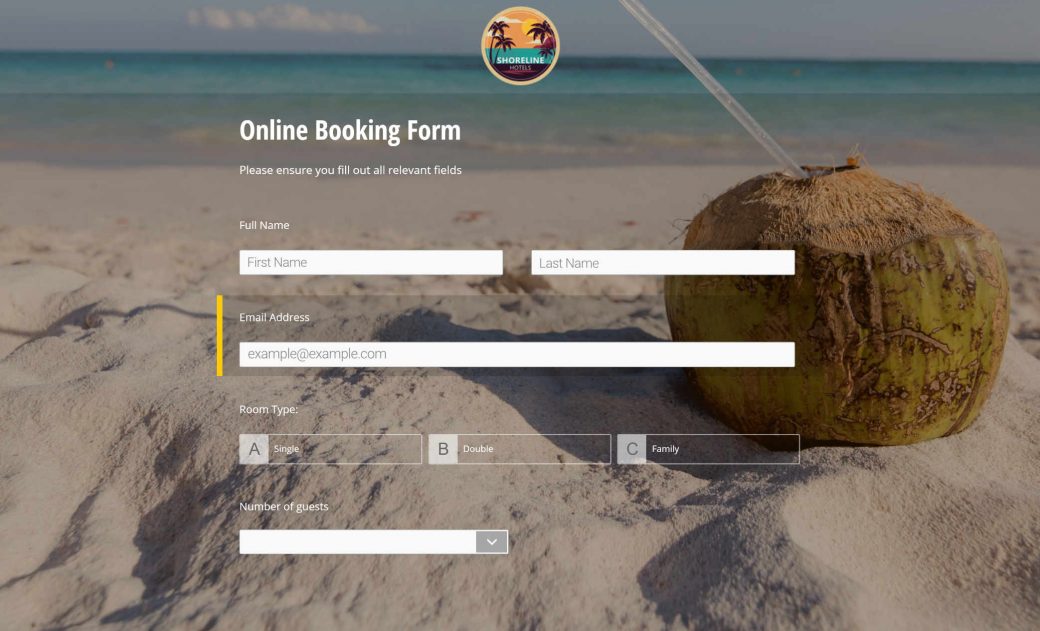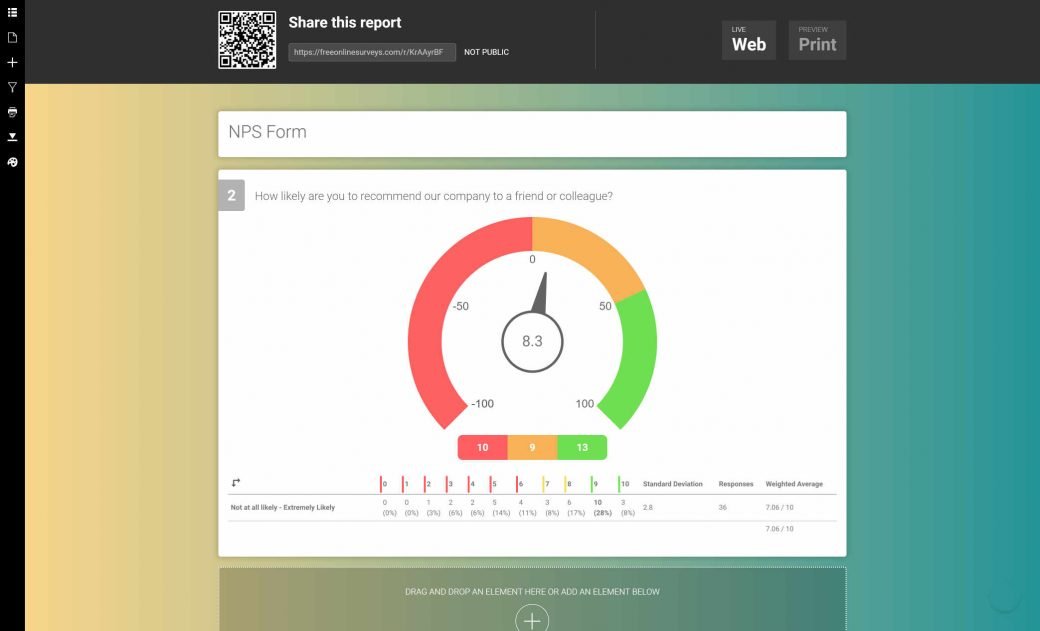 Instant access to results
When collecting feedback or data from leads, you'll want to act on it as soon as possible. With our form builder your data is collected in real time, meaning your results are accessible the moment a lead hits submit.
Keep up to date with form submissions by activating Email Notifications or by integrating the online form with your Slack workplace.
The quick and easy online form maker.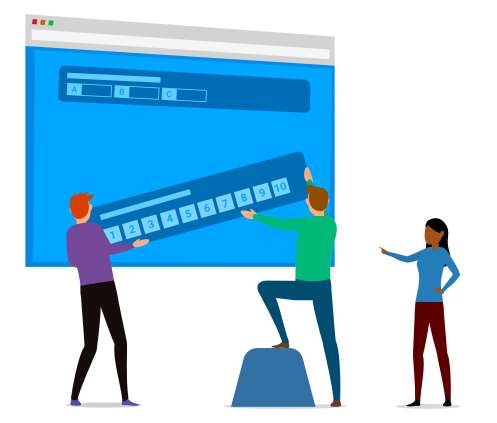 22 Question types and fields
The form builder includes a range of question types, such as Likert scales, NPS and a pre-built contact form.
Personalize your online forms using features like Page Logic, Text Piping and Custom Fields.
Our free form maker is responsive across all devices. Meaning you can create or fill out forms anywhere, anytime.
Enable the address lookup feature to allow respondents to search for their address using a zip/post code.
Split test images, videos and text in forms to identify what format has the highest conversion rate.
Embed free online forms on your website inline with other content or have it popup or slideout at the click of a button.
Examples of free online forms
Customer feedback forms
Collect and evaluate feedback from customers, visitors and members to improve relationships and increase satisfaction.

Compare sets of data to identify the strengths and weaknesses of your product or service and segment reports based on respondents, dates and responses to further understand your audience.
Contact forms
Contact forms enable site visitors to get in touch with any questions or concerns they have about your organization.

Use our pre-built contact form or create your own using a range of text fields or question types, then customize your form to align with your site design or branding. With just a short snippet of code your can easily embed the form on your website.
Lead generation forms
Prospecting is essential to growing your contact list with potential customers. Create a landing page and think about what content or promotion you can offer leads in exchange for their information.

Then, embed the form on the landing page and spread the news about your new promotion through social media to spark some interest.
Event registration forms
Whether you contact invitees before an event can determine its success. Online forms are a quick and easy method for arranging the finer details, such as RSVPS, menu choices and guest requirements.

Use our form creator to register guests at the door or collect live feedback to improve your event as it's happening.
Website feedback forms
The average person will visit hundreds of websites in a single day. So, it stands tor eason that your's needs to be one of the best.

Make a website form and embed it on a page or share it with a contact list to collect feedback that'll help you improve your website accessibility and usability.
Membership forms
You don't want to fall at the first hurdle by making it difficult for members to join your organization. People can lose interest if they're waiting for a callback or email from a membership team.

Instead, create a simple and responsive membership form and share it with prospects by email or social media.