The online calculator builder to boost your


traffic

leads

sales

conversions

engagement

Helena Videtic - Dow Jones
Conference Assistant
Your service helped us to substantially optimize the development and evaluation of our delegate questionnaire The possibility to individualize the questionnaire with our Dow Jones logo and to link it to our website is very useful.

Shelly Rowett - Virgin Media
Service Experience Analyst
We have used FreeOnlineSurveys.com for 3 years to collate feedback from our customers on the email service we provide. The website is easy to navigate and as an end user I found it very efficient when pulling results weekly and monthly.

Gail Arlegui - Air Canada
Succession Manager
Not only is this tool very easy to use, but it has served many purposes at work — surveys, polls, online registration, online forms, and online exams. It has definitely been a great communication and tracking tool.
Effortlessly build calculators with no code
Our Online Calculator Builder is designed with simplicity in mind. With our intuitive What You See Is What You Get" (WYSIWYG) editor, you can create custom calculators without ever needing to write a single line of code.
As you make changes, you can instantly preview your calculator to see how it will appear. This visual feedback loop ensures you're in control of the calculator's look and functionality.
Custom calculators that tick all the boxes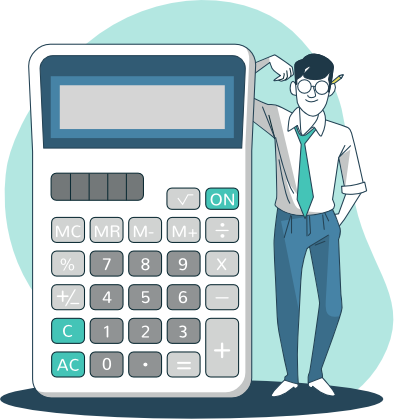 Create complex formulas in a few clicks
You don't need to be a mathematician to create calculators with FreeOnlineSurveys. Our drag-and-drop editor means that building complex formulas is as simple as possible.
Whether you need basic operations like addition, subtraction, multiplication, and division, or you're dealing with advanced functions like square roots, logarithms, or IF statements, our formula builder has you covered.
Our online calculator builder includes:
See our calculators in action
(No data is submitted or saved in the below calculators)
Streamline your ordering process
Collect customer details, calculate costs, and get notified instantly upon submission.
Securely store customer data in our CRM and follow up orders with a satisfaction survey to guarantee an exceptional customer experience.