The easy and free online poll maker.
Free forever:
1000 responses
Unlimited polls
Mobile responsive

Helena Videtic - Dow Jones
Conference Assistant
Your service helped us to substantially optimize the development and evaluation of our delegate questionnaire The possibility to individualize the questionnaire with our Dow Jones logo and to link it to our website is very useful.

Shelly Rowett - Virgin Media
Service Experience Analyst
We have used FreeOnlineSurveys.com for 3 years to collate feedback from our customers on the email service we provide. The website is easy to navigate and as an end user I found it very efficient when pulling results weekly and monthly.

Gail Arlegui - Air Canada
Succession Manager
Not only is this tool very easy to use, but it has served many purposes at work — surveys, polls, online registration, online forms, and online exams. It has definitely been a great communication and tracking tool.
Over 3 million users worldwide since 2002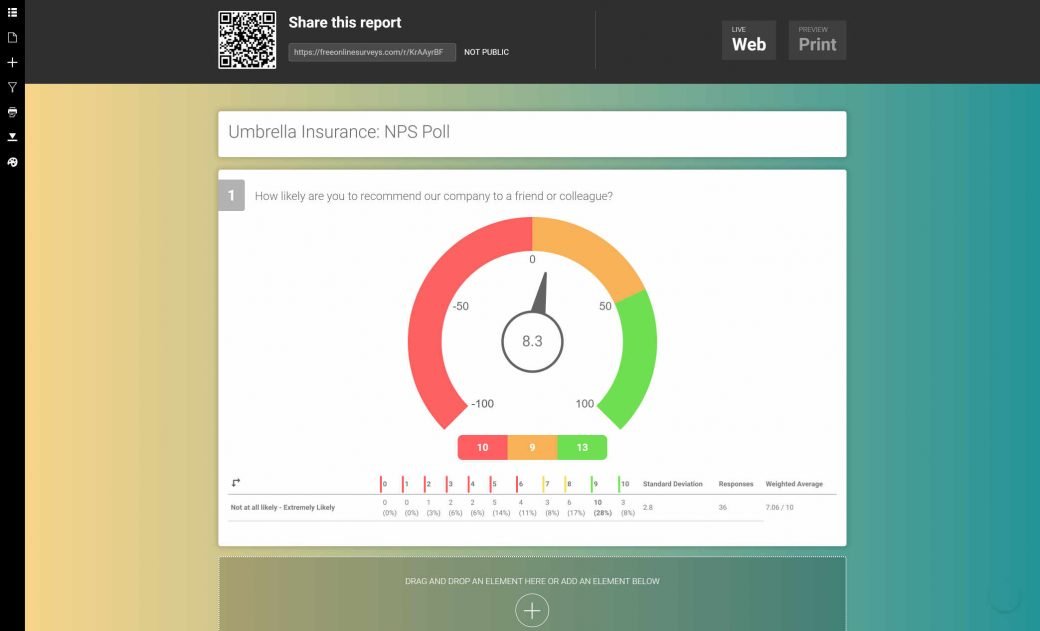 Dig into your poll results
After creating a voting poll online, you'll want to ensure you have quick and easy access to results
Your data is collected in real time with FreeOnlineSurveys, meaning you can access poll results as soon as the first vote is submitted.
If you distributed your project via email and enabled tracking, you can send reminders to contacts to ensure you collect as many responses as possible.
Quick and easy feedback collection
To create a poll, simply drag and drop a single multiple-choice question into a survey or use the KwikBuilder question prediction tool. Whether it's an online political poll or you're calculating your Net Promoter Score, you'll be gathering data in minutes.
If your topic is a little more complex, include images and videos to provide more context for your respondents.
22 Question types and fields
Our free poll maker enables you to choose from a range of question types. Such as multiple-choice, Likert scale and NPS.
Limit respondents to a single vote each to ensure your results aren't unfairly weighted in favour of one opinion.
Get a notification via email or to your Slack workplace when responses are submitted to your poll.
Create a free poll that is responsive on all devices, including mobiles and tablets. You're also able to check results anywhere, anytime.
Split test images, videos and text to collect votes on two or more concepts with the same quick poll online.
Take advantage of our Date (single) and Date (range) question types to organize timings for meetings and events.
Online poll creator - features
Get the feedback you need. At no cost to you.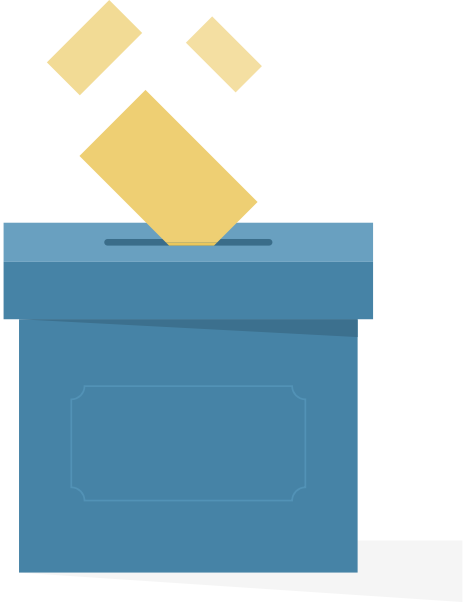 Ensure answer ranges are mutually exclusive
When writing ranged answer options, ensure that none of the ranges overlap. This is to say ,ranges should be 20-29, 30-39, 40-49 and not 20-30, 30-40 and 40-50. 
Avoid writing listing many answer options
More answers means more information for voters to process. You'll also have to collect more responses to give any one answer significance in your results.
Include N/A or don't know answer options
It's possible that some respondents don't agree with any of your answer choices. Providing a way to opt out ensures responses are honest and results are accurate.
Ask one question at a time
To collect the best quality data, your questions should be short, clear and ask one thing at a time. If a question is too complex, respondents may answer dishonestly.
Don't write leading questions
Leading questions are worded in a way that prompts respondents to select an answer. Question wording should be neutral to encourage truthful responses.
When writing scale options (e.g. Strongly Disagree – Strongly Agree), make sure you include an equal number of positive and negative options.