We're thrilled to announce the latest update to FreeOnlineSurveys, which introduces a range of new features to improve survey and quiz building in the app. From a whole new survey type to personalization features, we've got something for everyone.
New Survey Type: Single-question per page
Our latest survey type is designed to keep respondents engaged and increase completion rates by displaying one question at a time, perfect for short research and lead generation campaigns. Not only will this help respondents stay focused, it'll also reduce the impact of survey fatigue.
You can choose this new type when creating a survey, or by switching from the Classic format in the Theme menu.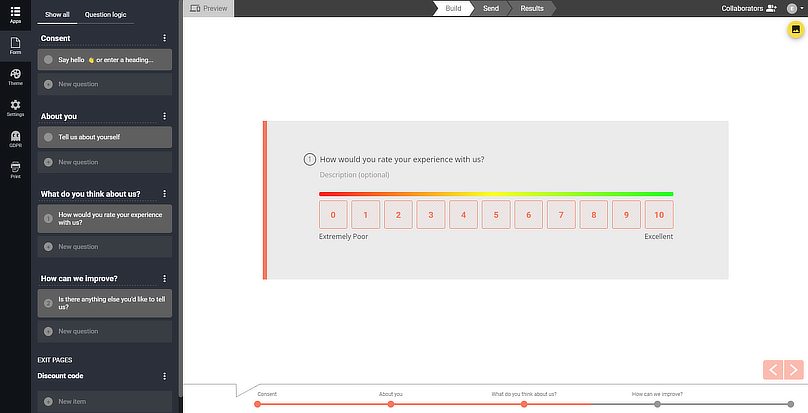 We've introduced a progress bar that gives respondents an idea of how long your survey will take to complete and what information they may need to prepare.
Progress bars will only display your page or section titles, not every question in your survey. You'll also be able to to hide sections from the progress bar, which is perfect for if you've used Question Logic to create custom paths for respondents.

Display images for questions or sections
We wanted to give you more control of your survey design, enter: Page Images.
You can now add images to a single question or a whole section of questions to provide context or simply ensure your branding is present throughout.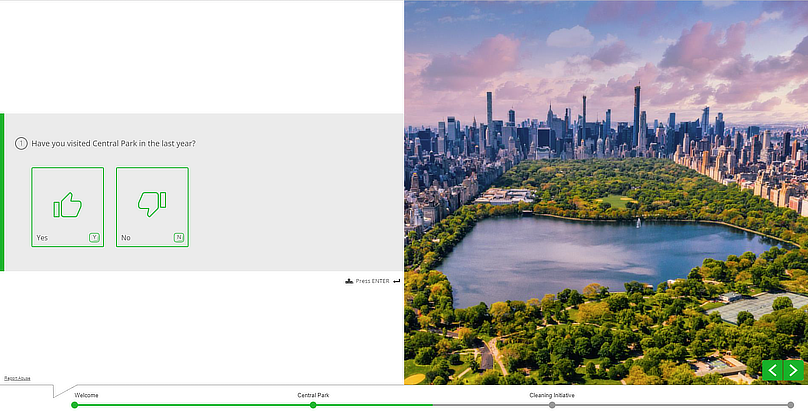 We've added a welcome section to greet respondents and share any important information about your research or data processing activities. This section is perfect for setting expectations for your respondents and is present by default when you create a new single-question-per-page survey.
These new sections can also be used as headings to break up your survey.
If you'd like to add more, simply:
Click 'New question'
Select 'Greeting / Heading'

You'll notice a new filter dropdown in the Themes menu, which allows you to find the best theme for your survey easily. 
These filters will only be available for the classic survey type, but not to worry.
If you're using the single-question-per-page survey type, we've created a range of optimized themes especially for you.
We've also added the option to disable the question highlight bar and auto-scroll feature for classic surveys, giving you more control over how respondents experience your surveys.
To disable auto-scroll:
Open the Theme menu
Switch off the Question Highlight (auto-scroll) feature
See, we told you there would be something for everyone in this latest update. These new additions will help make your surveys more interactive, engaging, and personalized.